Vision
We continue to advance further in becoming the leading Engineering service provider and Professional training firm in India, and eventually across the globe, by consistently delivering services that meet international standards.
Mission
To continuously provide professional engineering solutions and best quality training in the field of Oil and Gas, Power and other major industries adhering to highest quality, health, safety and environmental norms, meeting all the client requirements.
Motto
To establish and maintain the right level of the Quality Standard for all the activities which may influence the quality of the services rendered by TIS by careful planning, inspection and reviewing of all activities to gain optimum level of customer satisfaction.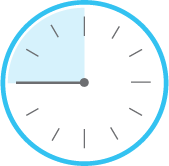 Mon - Friday 9:30am - 5:30pm
Saturdays 9:30am - 4:30pm
Sundays Holiday
Note: The office will remain closed on Public holidays and National Holidays.