Quality Policy
Techshore Inspection Services is committed to providing quality products and services that will meet or exceed the requirements and expectations of our customers. Our Business and quality management systems are designed to provide the framework to support the following objectives.
Satisfaction of the client to the maximum by delivering RIGHT PRODUCT with RIGHT QUALITY at RIGHT PRICE in RIGHT TIME, EVERY TIME.
The Quality Management System of Techshore Inspection Services ensures that established quality objectives are effectively implemented and understood by each employee, as well as those who are also expected to implement and maintain them. Our establishment has an open and transparent system.It also recognizes the needs of continuous improvement for the procedures.
To yield a profit to promote and sustain the growth of the business.
To utilize monitoring, measuring and analysis of quality and business objectives for continual improvement and the effectiveness of our management systems.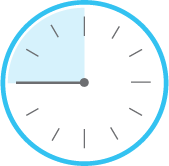 Mon - Friday 9:30am - 5:30pm
Saturdays 9:30am - 4:30pm
Sundays Holiday
Note: The office will remain closed on Public holidays and National Holidays.