Instrumentation and Automation
Instrumentation and Automation
Just imagine a world without instruments. It would be like traversing into a time that probably goes even beyond the Stone Age. Man has always been fascinated towards instruments and the quest to invent and innovate on new instruments has pushed mankind beyond barriers to an age where instruments have become a part and parcel of the life. Today, we find instruments at home and at workplace, and this was possible only because of the science instrumentation. In scientific terms, instrumentation is defined as the art and science of measurement and control of process variables within a production, or manufacturing area. The process variables used in industries are Level, Pressure, Temperature, Humidity, Flow, pH, Force, Speed etc. The science has further opened up the realm of instrumentation engineering. Automation is the buzz word in process industry, and automation is the core job of instrumentation and control engineers. Hence, the demand for instrumentation along with automation will always be there.
Career Prospects
As a control and instrumentation engineer (C&I engineer) you will progress through your career typically acquiring specialist knowledge of a particular industry sector and/or area of C&I knowledge.You may work towards professional registration such as incorporated engineer (IEng) or chartered engineer (CEng) depending on your level of qualification, and this can aid career progression.
In more senior roles you may lead a team or manage test programs. Senior positions carry the highest level of responsibility and typically include planning and management activities, as well as leading new developments. Senior engineers in production and operation functions can often be representatives at board level.
Course Objective
Diploma/Certification In Process Control And Instrumentation (Duration 6 months / 3 months) course provided by techshore will help the student to understand the Designing, Installation, Calibration and internal structure of all instruments that are used in measuring parameters related to electronics and also difference between analog meters and digital meters and their performance characteristics.
Certification In Industrial Automation (Duration 3 months) course deals with professionals from industrial automation technology, Instrumentation, robotics technology or mechatronics engineering technology. Through didactic courses and hands-on lab sessions, students learn how to use programmable logic controllers, Variable Frequency Drives, Supervisory Control And Data Acquisition and other robotics control devices in an industrial or manufacturing environment.
Course Details
MEASUREMENT PRINCIPLES
Sensors for Level, Flow, Temperature, Pressure
4-Wire/2-Wire Transmitters  
Level/Pressure Switches
Control Valves
 ASSEMBLY DISASSEMBLY PROCEDURES
Pressure Transmitters  
Temperature Transmitters
 CALIBRATION PROCEDURES  
Zero/Span, Damping, Elevation/Suppression
Procedures Hands-On Calibration of Rosemont and Taylor Units
TROUBLESHOOTING TRANSMITTERS
Pressure/Flow  Temperature
SMART TRANSMITTERS
Operation of Smart Devices Interface Unit Calibration of Pressure and Temperature Units Electronic Instrumentation
FLOW METERS  
Orifice Meters shaver 
Vortex Meters  
Turbine Meters
Mass Flow Meters
INTERFACING EQUIPMENT
PLC's(AB,ABB,SIEMENS,DELTA)
SCADA
DCS
VFD
Opportunities In Industrial Sectors
The industry sector opportunities mainly comprise careers related to continuous operating plants for the following: Chemicals, agrochemicals, petrochemicals, fertilizers, pesticides, insecticides, cement, paper, polymers, petroleum refining, power generation, oil and gas fields (onshore and offshore), industrial and scientific gas production, pharmaceuticals, breweries, distilleries, food production, processing and beverages, iron, steel and other metal refining companies, textiles and yarn.
NATURE OF JOB
Plant Maintenance: Installation of Instrumentation, control and automation systems by referring diagrams; start-up and commissioning of these; maintenance, monitoring and troubleshooting of these
Designing Instrumentation, control and automation systems for a plant : Designing (related to automation) includes PLC, SCADA and DCS programming. For software programming other than ladder logic, you should know software languages. This part is handled by companies specializing in PLCs and software companies. Jobs in this sub-category are thoroughly office jobs except in some cases on-plant for start-up and commissioning assistance.
Sales and Marketing:
Service:
RESPONSIBILITIES
C&I engineers develop skills in specific control disciplines such as:
advanced process control (APC);
distributed control systems (DCS);
programmable logic controllers (PLC);
supervisory control and data acquisition (SCADA).
ELIGIBILITY
B.Tech /Diploma/ITI in Electrical and  Electronics Engineering.
B.Tech/Diploma/ITI in Electronics and communication  Engineering.
B.Tech /Diploma/ITI in Electronics and instrumentation Engineering.
B.Tech /Diploma /ITI in Computer Science Engineering.
12TH completed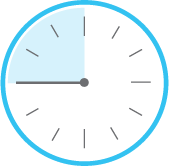 Mon - Friday 9:30am - 5:30pm
Saturdays 9:30am - 4:30pm
Sundays Holiday
Note: The office will remain closed on Public holidays and National Holidays.
Best Instrumentation & Automation Institutes and Courses in Kerala, Kochi, Pathanamthitta, Kollam, Kottayam, Perumbavoor, Mannar, Calicut, Trivandrum, Calicut, Telengana, Nagarcoil