Concrete NDT (CIVIL)
It is often necessary to test concrete structures after the concrete has hardened to determine whether the structure is suitable for its designed use. Ideally such testing should be done without damaging the concrete. The tests available for testing concrete range from the completely non-destructive, where there is no damage to the concrete, through those where the concrete surface is slightly damaged, to partially destructive tests, such as core tests and pullout and pull off tests, where the surface has to be repaired after the test. The range of properties that can be assessed using non-destructive tests and partially destructive tests is quite large and includes such fundamental parameters as density, elastic modulus and strength as well as surface hardness and surface absorption, and reinforcement location, size and distance from the surface. In some cases it is also possible to check the quality of workmanship and structural integrity by the ability to detect voids, cracking and delamination
The Quality Assurance and Quality Control in Civil(Concrete NDT) In Civil is a 3 months training program designed to cater the growing demand of the quality control engineers and supervisors in the civil engineering industry. In this course we train and provide ASNT Level II certifications for trainees in the following methods.
1. Ultrasonic Pulse Velocity Testing
2. Rebound Hammer Testing
3. Rebar Locator
4. Half Cell Potential Testing
5. Infrared Thermography
6. Radiographic Testing
7. Carbonation and Chlorides Testing
8. Pile Integrity Testing
9. Coating thickness Measurements on Concrete
You will also be trained on 3 other testing methods related to Concrete NDT.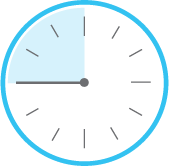 Mon - Friday 9:30am - 5:30pm
Saturdays 9:30am - 4:30pm
Sundays Holiday
Note: The office will remain closed on Public holidays and National Holidays.
Best Concrete NDT Institute in Kerala, Concrete NDT Courses in Kerala, Kochi, Pathanamthitta, Kollam, Kottayam, Perumbavoor, Trivandrum, Calicut