Human Resources
Human Resource is an integral part of every organization wherein employees are its vital Asset. In order to achieve better productivity in work place and active employee engagement, an atmosphere of employee empowerment has to be created within the Organization.
Techshore Inspection Services is constantly focusing on improving the skill set of its employee through learning and development as an important part of the HR Strategy. The Company is committed to enhancing knowledge & skills of its employees with a focus on developing individual competencies of every single employee at Techshore. The employee training programs are a combination of short and long term training programs ranging from technical, behavioral and functional programs, aiming at the overall development of the employees themselves and the development of organization subsequently. These programs are handled by experts in that particular field.
The fundamental principle behind the Human Resource department of Techshore Inspection Services is what Henry Ford has said: "Coming together is a beginning; keeping together is progress; working together is the success".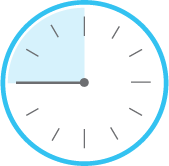 Mon - Friday 9:30am - 5:30pm
Saturdays 9:30am - 4:30pm
Sundays Holiday
Note: The office will remain closed on Public holidays and National Holidays.