How is Techshore Inspection Services Different?
We Offer wide Spectrum of Globally Competitive Programme with a main objective to develop domain specific and Competent Professionals, who are ready to join the industry. Presently Techshore can proudly speak of itself in Tangible Terms.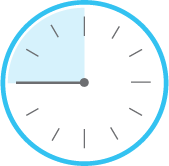 Mon - Friday 9:30am - 5:30pm
Saturdays 9:30am - 4:30pm
Sundays Holiday
Note: The office will remain closed on Public holidays and National Holidays.
Best QC Institute in Kerala, QC Courses in Kerala,Best QC Institute in Pathanamthitta, Kollam, Kottayam, Perumbavoor, Calicut, Best Logistics Institute in Kerala, Pathanamthitta, Kottayam