Welding Courses
The objective behind providing this course is to provide an in depth knowledge and practical awareness for candidates wishing to pursue a successful career in the engineering industry as a welder. These programs are aimed at enhancing the skill set of above individuals thereby enabling them to get a job in engineering sectors like Shipyards, Refineries, Petrochemical industry, Construction Projects etc.
Courses offered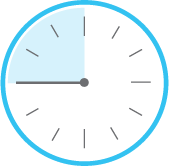 Mon - Friday 9:30am - 5:30pm
Saturdays 9:30am - 4:30pm
Sundays Holiday
Note: The office will remain closed on Public holidays and National Holidays.
Techshore Inspection Services - Oil & Gas, NDT, MEP, Logistics, QA & QC, Instrumentation Civil NDT Training Institutes in Kerala, Kochi, Pathanamthitta, Kollam, Kottayam, Trivandrum, Telengana, Nagarcoil.