Company Profile

Techshore Inspection Services, with a humble beginning in Cochin, India started as an Engineering, Procurement and Construction company offering wide range of innovative services and engineering solutions in the field of Oil and Gas, Power and other major industries in the disciplines of Mechanical, Civil, Instrumentation and NDT, soon expanded its business into professional training in all the aforesaid disciplines.
Now, within a decade since its inception, Techshore is a leading engineering service provider for various industries in India and has also become an inevitable brand for industry oriented professional and corporate training in India and the Middle East. Our service is being rendered by a group of professionals who are having enormous experience in the field of engineering in the aforesaid disciplines. As a leading engineering solution provider for the engineering industry for more than a decade, our robust technology, innovative approach, Technical support,Quality consciousness, and Safety can bring you tangible benefits in all the sectors of your business.
The backgrounds of our key personnel and our contacts in industry enable us to access the services of specialist advisors in, project management, process technology, construction, maintenance, planning, professional and corporate training where additional high-level assistance is required for companies.
READ OUR PROFILE ONLINE

check it our on your device, it's quite cool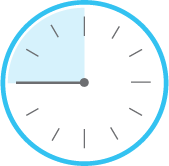 Mon - Friday 9:30am - 5:30pm
Saturdays 9:30am - 4:30pm
Sundays Holiday
Note: The office will remain closed on Public holidays and National Holidays.