Overview

Techshore, has made its niche by providing quality innovative training programs in an industry oriented professional learning, competent and competitive mindset to fulfill the aspirations of the trainees. We offer the best quality training in the industry. Our main highlights are industry relevant curriculum, distinguished faculty with diverse experience, onsite training, fully equipped labs, workshops, and international accreditations for all our training programs provided at Techshore.
Techshore offers a wide range of specialized professional training programs that allows you to develop your capabilities in areas that interest you most across every level of study. You will design and create your own products, systems, structures and services that transform industry and improve lives. You will benefit from our strong industry partnerships with domestic and international opportunities.
Teaching staff within the program are industry professionals and most of them are retired hands from top notch companies in India and abroad. They have extensive experience and contact networks in their respective disciplines. We inspire the young minds to mould a successful career and become beacons of tomorrow.
---
---
Courses Offered: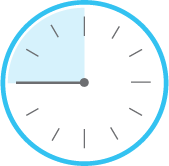 Mon - Friday 9:30am - 5:30pm
Saturdays 9:30am - 4:30pm
Sundays Holiday
Note: The office will remain closed on Public holidays and National Holidays.
Best Institute offering Oil & Gas, MEP, Logistics, QA & QC, NDT, Instrumentation courses in Kerala, Kochi, Pathanamthitta, Kollam, Kottayam, Trivandrum, Perumbavoor, Calicut, Telengana & Nagercoil.