Overview

Techshore engineering services offer a wide range of services and engineering solutions in the disciplines of Oil and Gas, Power sector and other major industries in the disciplines of Mechanical, Instrumentation, Civil and NDT.
During the short span after its inception in the year 2006, the company has grown steadily depending on consistency, expertise, professionalism, quality service, and customer support.Controlled growth is an important aspect of Techshore corporate philosophy, allowing the company to maintain continuity and the highest level of customer satisfaction.
Techshore is well recognized for its commitment to providing quality service and working closely with its clients. Extensive abilities with proven experience in Design assistance, detailed engineering assistance, Installation, Commissioning, Inspection and maintenance in the aforesaid disciplines qualify Techshore as a dependable partner in success.
Engineering division has expanded its operations to cater the sectors like Oil and gas, Power, Refineries, Petrochemicals, and offshore process and well platforms involving in detailed engineering assistance, field survey, installation /erection and commissioning.
We have employed highly qualified and experienced engineers and supervisors who can effectively undertake any volume of work on short notice on fast track completion basis. At Techshore we give more priority for Quality of the work rather than the amount of work completed.
In addition, we have a wide range of outsourcing any type of equipment, material, manpower and expertise in short notice.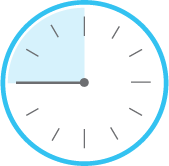 Mon - Friday 9:30am - 5:30pm
Saturdays 9:30am - 4:30pm
Sundays Holiday
Note: The office will remain closed on Public holidays and National Holidays.
Best Engineering Service Provider - Oil & Gas, Logistics, MEP, QA & QC, Instrumentation, NDT Institute in Kerala, Kochi, Pathanamthitta, Kollam, Kottayam, Trivandrum, Telengana, Nagarcoil.