Centre for Logistics Studies
Overview

Techshore center of logistics studies is and an initiative of the leading professional training brand Techshore inspection services. Techshore ,started diploma and certification courses on logistics and supply chain from early 2015 with more than 100 candidates studying and was successful in providing placements for all those candidates in reputed logistics companies with an attractive salary scales and perks.
Logistics is simply defined movement of goods from one point to another to satisfy the customer needs .Logistics deals with many business activities nearly in every domestic and global company. The same can be said for smaller public and private companies around the world. From the largest automobile manufacturers to the small scale producers, any company that purchases or sells products has a need for logistics professionals to manage the flow of product and information domestically and internationally. Service firms like hospitals and restaurant chains must also manage logistics activities. Logistics function as the integrator of the supply chain. Hence, an agile supply chain is managed by the skillful logisticians to get the product to the market – At the right time, At the Right place and at the right quantities with right cost
Courses offered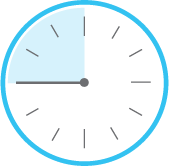 Mon - Friday 9:30am - 5:30pm
Saturdays 9:30am - 4:30pm
Sundays Holiday
Note: The office will remain closed on Public holidays and National Holidays.
Best Logistics Institute in Kerala,Logistics Courses in Kerala, Kochi, Kottayam, Pathanamthitta, Kollam, Perumbavoor, Nagercoil, Telengana