Preparatory Courses
CSWIP scheme is: an internationally recognised mark of competence for people engaged in welding and/or inspection related jobs in manufacturing, constructing, operating or repairing high integrity welded structures, plant or components.
originally it stood for "Certification Scheme for Welding Inspection Personnel". However over the years a wider range of schemes has been added to the programme, such as plastics, FRP strengthening, heat treatment, brazing, and so it now represents "Certification Scheme for Personnel"
API - The AMERICAN PETROLEUM INSTITUTE is referred to as API. This program is mainly aimed at individual would like to build up a career Oil sector . This is an international Certification provided in various areas like Piping Inspection, Fired Boilers and Heaters Pressure Vessel Inspection and Storage Tank Inspection to mention a few.Techshore offers preparatory sessions for pursuing the following certifications.The training is provided by Mr.K Ravindran who holds API certifications in 510 (31918), 570 (33311), 653 (32744), 936 (45367), 571 (33947), 580 (35869), 577 (35861), SIRE (0), SIFE (52819), 1169 (58214).
Courses offered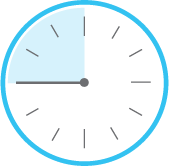 Mon - Friday 9:30am - 5:30pm
Saturdays 9:30am - 4:30pm
Sundays Holiday
Note: The office will remain closed on Public holidays and National Holidays.