Diploma in Oil & Gas Technology
Diploma in Oil and gas Technology Course Duration: 6 MONTHS
Oil & Gas Industry is one of the richest Industries and is amongst the core industries in India. It plays a vital role in influencing decisions across other important spheres of the economy. India has been among the world's fastest growing economies and with growing economy comes an increasing demand for energy. If current trends continue, India will be the world's third largest energy consumer by 2020.
The emphasis of this course is on Oil production facilities from the well completions to the delivery of a specification crude oil product to the refinery. Both onshore and offshore facilities are discussed. Produced water treating and water injection, Gas injection and various types of EOR systems are also covered. Solution gas and non-associated gas handling processes, NGL and LPG recovery, handling, and Process equipment isolation procedure will be discussed at a relatively high level. In addition to the engineering aspects of oil and gas production facilities, static & rotating equipment, practical operating problems and trouble shootings will also be covered, including emulsion treatment, chemical handling, sand handling, dealing with wax and Asphaltanes, etc. Exercises requiring projects are utilized throughout the course in Techshore laboratory attached to class rooms and onsite training programs intended to complement the gas / oil treatment and process, focused on the gas handling side of upstream oil & Gas production facilities area.
Training Faculty
When you join TECHSHORE as an oilfield trainee, you initially follow a phased fixed-step training pacing program which initially lasts Six months. No matter what your background, we ensure you have the right training to develop quickly and advance in your role. You will be well transformed to work in a Hydrocarbon / Petrochemical industrial environment. The program blends technical, safety, personal development, business and managerial courses, and on-the-job validated training guided and mentored by international certified V1 & A1 assessors by EDEXEL.
* The course covers a wide range of oil & Gas related education.
Oil & Gas Diploma Course Content
During Six months Oil & Gas diploma course in Techshore, the following topics will be discussed & trained.
| | |
| --- | --- |
| Module 1 | Introduction/ HSE induction/ Work site safety, HAZID, HAZOP, HSEMSM, PTW, LTI |
| Module 2 | Wells: Formation / Exploration of Petroleum: All methods of recovery, Artificial Lifts |
| Module 3 | Enhanced oil recovery, Oil flow from Well To Terminal: Well control SSV & SCSSSV |
| Module 4 | Static equipment: Separators, Columns, Tanks, pipe line, Valves, Pigging Operations |
| Module 5 | Rotating equipment: Pumps, compressors, Gas turbines, Aerial coolers, Turbo expanders |
| Module 6 | Chemical & Physical hydrocarbon Properties: Sampling procedure |
| Module 7 | Process control Instrumentation: Detectors, sensors, alarms, Control loops, DCS, PLC |
| Module 8 | Crude Separation, Dehydration, desalting, degassing &  Stabilization process |
| Module 9 | Gas Processing: Sweetening: Dehydration: Conditioning, LPG handling. |
| Module 10 | Water treatment methods, Water Injection, Boiler feed water, dilution , Drinking water. |
| Module 11 | Utilities: Flare, Drains, Fuel Gas, Instrument air, Chemical injection, Power, Steam. |
| Module 12 | P& ID, PFD, Drawing symbology, PTW, Hazardous area drawing, Plot plan. |
| Module 13 | Pump stations, Metering facilities, and quality tests for API, Salt and BS & W, TVP & RVP. |
| Module 14 | Isolation of process equipment for carrying out confined space entry and hot work. |
| Module 15 | First line maintenance, Reporting procedure, fire & safety. |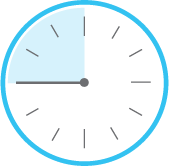 Mon - Friday 9:30am - 5:30pm
Saturdays 9:30am - 4:30pm
Sundays Holiday
Note: The office will remain closed on Public holidays and National Holidays.
Best Oil & Gas Institute in Kerala, Oil & Gas Courses in Kerala, Kochi, Pathanamthitta, Calicut, Trivandrum, Kollam, Kottayam, Nagercoil, Telengana