Mechanical
Courses offered
Duration: 2.5 Months
Eligibility: +2/ITI/Diploma/Degree/B-Tech
Duration: 3 Months
Eligibility: +2/ITI/Diploma/Degree/B-Tech
Certification: TÜV Rheinland
Syllabus of QA/QC Mechanical
QC in Welding Inspection
Basics of Welding
PQR/WPS/WPQ
Material Inspection
Welding Defects & Imperfection
QC Documentation
PWHT
Welding Metallurgy
ASME Section 9, etc.
Certification in Piping & Pipeline Engg.
Basics of Piping
Pipe Fittings, Flanges & Valves
Process Piping (ASMEB31.3)
Construction of Pipelines (ASMEB31.4)
Codes & Standards
Isometric, P&ID Drawings
Inspections
Hydro Test & Pressure Test, etc.
NDT Level II
Visual Testing
Radiographic Testing
Ultrasonic Testing
Liquid Penetrant Testing
Magnetic Particle Testing
Radiographic Testing Film Interpretation (RTFI), etc.
Onsite Training (Optional): 15 days
Syllabus of Mechanical, Electrical & Plumbing (MEP)
Heating, Ventilation & Air Conditioning (HVAC)
Basics and Importance of HVAC
Types of Airconditioning Systems
Design Calculations
Equipment Selection
Design Softwares (Hap, Beta, Autocad, Duct Sizer, Pipe Sizer)
Chiller Unit, etc.
Electrical Designing & Drafting
Introduction to Electrical Designing
Electrical Generation and Transmission Concept
Electrical Design Layout & Wiring
Electrical Power Calculations
Transformer & UPS Selections, etc.
Fire Fighting & Plumbing
Introduction to Fire Systems
Fire Stand & Pipesystem Designing
Types of Sprinklers & Selection
Fire Protection Systems
Detectors (Smoke, Heat, Flame)
Basics & Types of Plumbing Systems
Water Demand Calculation
Pump & Pipe Sizing
Drainage Pipe Systems, etc.
Onsite Training (Optional): 1 month
REVIT MEP (Optional)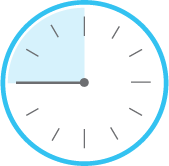 Mon - Friday 9:30am - 5:30pm
Saturdays 9:30am - 4:30pm
Sundays Holiday
Note: The office will remain closed on Public holidays and National Holidays.
Best Safety Courses & Institutes in Kerala,Kochi,Pathanamthita,Kollam,Kottayam,Calicut,Perumbavoor