Fabrication Courses
This Course is a specially designed to make individuals to pursue a successful career as a Piping Fabricator or as a Structural fabricator in India and Abroad. We wish to meet the high demands of skilled personnel's in piping and structural fabrication in the construction industry in India and Middle east countries especially in oil and gas & petroleum sectors. Piping and Structural Fabrication course at Techshore equips an individual to carryout fabrication jobs in accordance with the drawing provided to them. The main areas where a Fabricator can fetch employment are in Oil Refineries, Onshore and Offshore Oil Rigs, Cross country pipeline projects, Petrochemical plants, ship building industry, atomic power plants and civil construction sectors.
Courses offered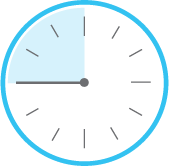 Mon - Friday 9:30am - 5:30pm
Saturdays 9:30am - 4:30pm
Sundays Holiday
Note: The office will remain closed on Public holidays and National Holidays.
Best Oil& Gas, NDT, MEP, Logistics, Instrumentation ,QA & QC Institutes in Kerala, Kochi, Pathanamthitta, Kollam, Kottayam, Trivandrum, Calcut, Telengana, Nagarcoil.