Civil
Courses offered
Duration: 2.5 Months
Eligibility: +2/ITI/Diploma/Degree/B-Tech
Duration: 1.5 Months
Eligibility: +2/ITI/Diploma/Degree/B-Tech
Syllabus of QA/QC Civil - Concrete NDT
Ultrasonic Pulse Velocity Testing
Rebound Hammer Testing
Rebar Locator
Carbonation and Chlorides Testing
Coating Thickness Measurements on Concrete
Half Cell Potential Testing
Infrared Thermography
Radiography
Pile Integrity Testing, etc.
Syllabus of Quantity Surveying & Cost Estimation
Process of Estimating Units
Methods of Building Estimates
RCC Work and Structure
RCC Roof Slab
RCC Column with Foundation
Bar Bending Schedule for RCC Beam
Rate Analysis
Road Estimation
Documentations, etc.
Onsite Training is Optional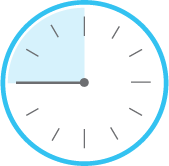 Mon - Friday 9:30am - 5:30pm
Saturdays 9:30am - 4:30pm
Sundays Holiday
Note: The office will remain closed on Public holidays and National Holidays.
Best Safety Courses & Institutes in Kerala,Kochi,Pathanamthita,Kollam,Kottayam,Calicut,Perumbavoor