Diploma in Entrepreneurship Development Programme
Diploma in Entrepreneurship Development Programme
Entrepreneur Development Program, a three month business program for those who aspire to be entrepreneurs. The course provides an immersive learning environment ably complemented with case studies, discussions, and classes from Industry experts.
Main objective of the course is to create a passion for self employment; identifying the right opportunity; source of finance and to develop entrepreneurial skills. All the classes will be conducted by successful Entrepreneurs. As Techshore Inspection Service always believe in Practical way of teaching.
Courses offered
Duration: 3 Months
Eligibility: All Categories
Syllabus
Introduction to Entrepreneurship
Financial Accounting
Project Planning & Implementation
Export Import Business(More focus on food and Textile Industry)
Management Information System (Digital Marketing)
Entrepreneur motivation and soft skill
Source of Financing
Sales & Marketing Management
We also include Short term course for Skill Development, Industrial Visit, Workshop for New products, My story Sharing business Experience, Management Games.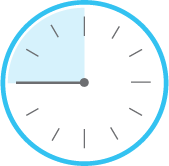 Mon - Friday 9:30am - 5:30pm
Saturdays 9:30am - 4:30pm
Sundays Holiday
Note: The office will remain closed on Public holidays and National Holidays.
Best Safety Courses & Institutes in Kerala,Kochi,Pathanamthita,Kollam,Kottayam,Calicut,Perumbavoor