Overview

Oil and gas production facilities require competent experienced E&P professionals to reliably operate to avoid deferments. However, the industry is facing significant human resource challenges. Operators / technicians working in Petrochemical industries with low performance, identified by competency assessments must get adequate well designed training to fill their identified gaps. TECHSHORE has developed / imparting well designed appropriate Corporate Technical Short Course(CTSC) in all engineering disciplines. In order to accelerate the individual development program of these young Oil & Gas production operations professionals as well as experienced personnel with the latest software and technologies will help to improve the productivity by avoiding breakdowns and unsafe acts. TECHSHORE, Oil & Gas training division is dedicated to the professional development of the E&P industry's petro-technical professionals. By combining expert-led courses, in-class and field provides excellent learning experiences, industry-leading software tools, and one-on- one mentoring, TECHSHORE training blends a targeted skills-development program that aligns your team's abilities to your strategic objectives by meeting Safety, Knowledge, Skill and Experience.
CTSC COURSE NOMINATION DETAILS
Disciplines: 
For PRODUCTION /OPERATION, PROCESS INSTRUMENTATION TECHNICIANS, SUPERVISORS / ENGINEERS in Oil / Gas production facilities.
Duration:
3 Days
Instructor
Internationally experienced instructors from Techshore inspections, Cochin, Kerala, India
Maximum candidates
15, Course contents : On request
Course fee
On request
Course contents
On request
Course calendar
On request
Contact E mail
techshoreinspections@gmail.com
info@techshore.in
Contact Phone
99463999309, 9539149548, 9947383973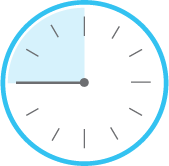 Mon - Friday 9:30am - 5:30pm
Saturdays 9:30am - 4:30pm
Sundays Holiday
Note: The office will remain closed on Public holidays and National Holidays.