Certification in Process Safeguard & HSE
Certification in Process Safeguard & HSE (Duration 3 Months)
Certification course in Process Isolation & Safeguarding Techniques in Oil & Gas operation. Discipline: - Production Operations
Course Title: - Process Equipment Isolation for Maintenance & Safe guarding techniques
Course Objectives: -
To understand the basic principles of Process safe guarding systems
To understand various types of safe guarding instruments and specification
To understand process equipment isolation for confined space
To understand methods for carrying out process isolation for High risk job /Hot work.
To and understand P&ID, PFD, PLOT plans, Hazard area classification, Ex proof…
Contents
Importance of safety using fail safe system
Safety terms, abbreviations and definitions, ALARP, ESD, PSD, HSEMSM, HAZID, HAZOP, PTW , Confined space, Hot / cold work, NORM
Process safe guarding specifications
Fire, Gas, heat, smoke detectors and the operation
Safety valves: ESD, Relief valves, rupture disc, Shut down valves
Methods and limitations of pressurization and de-pressurization
Safe guarding system on Flare, Vent and Drain systems
PEFS, PFS, P&ID, PFD, Plot plans, Hazardous area classification drawings
Cause & Effect SD matrix
Process Equipment Isolation procedure- Physical, Positive, Single and double block.
Permit to work – Isolation certificates and Gas testing, NORM, Pyrophoric iron.
Blinds, Spectacle blinds, cold cut process, pipeline isolation for welding.
Training Faculty
When you join TECHSHORE as an oilfield trainee, you initially follow a phased fixed-step training pacing program which initially lasts Six months. No matter what your background, we ensure you have the right training to develop quickly and advance in your role. You will be well transformed to work in a Hydrocarbon / Petrochemical industrial environment. The program blends technical, safety, personal development, business and managerial courses, and on-the-job validated training guided and mentored by international certified V1 & A1 assessors by EDEXEL.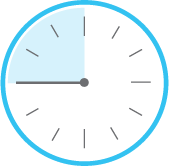 Mon - Friday 9:30am - 5:30pm
Saturdays 9:30am - 4:30pm
Sundays Holiday
Note: The office will remain closed on Public holidays and National Holidays.
Safety Courses in Kerala, Safety Course Institute in Kochi, Kollam, Kottayam, Calicut, Trivandrum, Pathanamthitta, Perumbavoor, Telengana, Nagercoil