HVAC
Fundamentals of HVAC - Introduction to HVAC, Basics & importance of HVAC, Future advancements in HVAC ,Standards& codes used in HVAC, Modes of heat transfer in a building, Basics components of Air conditioning, Types of refrigeration cycles, Study on psychometric charts, Study on refrigerants, Types of air conditioning systems, Categories of air conditioning, Design of ventilation system, Energy conservation measures, Heat pump.
HVAC design calculations - Load calculation using E-20 manual Calculation, Ventilation, and infiltration load calculation, Restaurant and residence kitchen ventilation system design Parking area ventilation and designing, Toilet ventilation (industrial & residential), Pump size and hydraulic head calculation for chilled water in pipe sizing, Evaporative losses calculation in cooling tower, Study on ducts and its pipes, Study on air distribution systems, Dust designing methods, Pipe sizing methods etc.
Equipment selection - Air terminal selection, Selection of materials and ducts, Duct material selection, Selection of cooling tower, Selection of Chillers, AHU and FCU classification and selection, Package unit selection and DX unit selection.
Estimation of Project - Understanding the tendering requirements, Bill of Quantity (BOQ), Preparing inquiry for suppliers and finalizing the suppliers, Final billing and quotation finalization.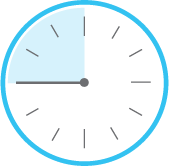 Mon - Friday 9:30am - 5:30pm
Saturdays 9:30am - 4:30pm
Sundays Holiday
Note: The office will remain closed on Public holidays and National Holidays.
Best MEP Institutes in Kerala,Kochi,Pathanamthitta,Kottayam,Kolam,Calicut,MEP Courses in Kerala