Fire Fighting Designing & Drafting
Fire Fighting Designing & Drafting
Introduction to Fire system
Classification of fire
Manual fire extinguishers – types & classifications
Hazard classifications
Active and Passive fire protection system
Fire water sump sizing, overhead tank design
Sprinklers – types , selection, designing & pipe sizing
Fire stand pipe system, Fire hose and Fire hydrant – Selection and designing.
Dry riser, Wet riser system design and drafting.
Fir fighting hydraulic calculation, head loss & pump head calculation.
Fire water pumps – (Main electric pump, Jockey pump, sprinkler Pump, Diesel pump) Classification, types & calculations.
Fire alarm system designing
Smoke detector (ionization, optical, beam etc.)
Heat Detector (Fixed temperature, rate of rise, linear heat detector)
Flame detector.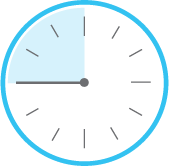 Mon - Friday 9:30am - 5:30pm
Saturdays 9:30am - 4:30pm
Sundays Holiday
Note: The office will remain closed on Public holidays and National Holidays.